---
With the strong growth of data that we have to manage, we often talk about Big Data, which we can also extend to the concept of Big Document.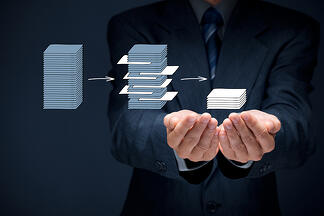 To handle this volume of data, you'll need tools like :
- Extraction automatisms: Extract data from a document using a barcode reader, reading the date or name of a file, recognizing an image, calculating the percentage of black in an image or zone, using optical character recognition (OCR) or by executing an advanced data lookup script.
- Conversion functions: They enable you to modify the result of an automatism, for example by removing, adding or replacing characters, by removing accents, by converting to upper or lower case, by separating the data per line, by adjusting values based on a predefined list or by converting a date format.
- Validation functions: They analyze the result of the extraction and conversion to validate against a criteria, for example to recognize a document type by searching for a word or substring of characters, by comparing the value to a minimum and maximum, by validating against a regular expression or by enforcing specific characters at specific positions.
- Capture tools for any type of content (paper, email, fax, prints, electronic documents, raw data...).
- Smart connectors to redistribute the content and data where it's required.
- Workflow tools to include this data into your business processes.
With those tools, you'll be able to target the important data and documents, and to get them in the format that's most convenient for you.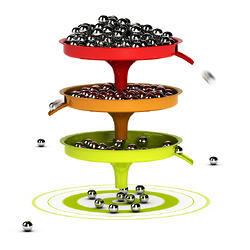 ---
At Corium, we've developed Librex, a tool that will help you meet all those requirements.
---